Lucia Dore
Founder and CEO
Lucia is a financial journalist and editor with extensive journalistic and managerial experience working in the UK, where she was based for 17.5 years. During this time she contributed to and edited newspapers, magazines, research reports and books, working for publishers including Euromoney plc, Thomson Publishing, Denis Publishing, the Institute of Financial Services, Redwood Publishing and EMAP. She has also developed and organized several conferences and was co-founder of a media and presentation skills company, Powerful Communication Associates (see www.powerful-communication.com).
Lucia also lived and worked in Dubai, the United Arab Emirates, for 8.5 years. For two of those yeflars she was assistant editor, business for Khaleej Times, a national newspaper. Thereafter, she became head of Middle East and North Africa (MENA) for mergermarket, a newswire service focused on mergers and acquisitions (M&A), then owned by the London-based Financial Times Group.
Over the years, Lucia has covered numerous sectors including knowledge management, real estate and infrastructure, oil and gas, telecoms and IT; banking, finance and economics; and FMCG. Lucia left mergermarket Middle East at the end of January 2014 to return to New Zealand.
During her time in the region she made several appearances on CNBC Arabia and CNBC Africa, providing expert comment on M&A topics, as well as contributing insight to several magazines and publications. She has also moderated numerous conferences and events.
Lucia Dore - The Financial Times Group
As a result of her work, Lucia has an impressive list of contacts across MENA and in the UK, including heads of government-owned entities, family businesses, banking, investment and private equity firms, M&A advisors, law firms, security houses and legal and regulatory bodies. Lucia also worked as an economist for the New Zealand Treasury.
She has a MFA (Film) from the University of Canterbury, Christchurch, New Zealand; a BA (Hons) in Economics from the University of Otago, Dunedin, New Zealand; a Post- Graduate Diploma in Journalism from the University of Canterbury from where she was awarded the Robert Bell Travelling Scholarship; a LGSM Diploma in Public Speaking from Guildhall University in London; a LTCL Diploma in Speech and Drama from Trinity College; and a Diploma in the Economics of Political Development from the London School of Economics (LSE) Summer School.
She returned to New Zealand in February 2014 and spent the year at the University of Canterbury completing an MFA (Film). The documentary she made on refugees is entitled "Stepping up: NZ's response to the refugee crisis".
She is also working on other projects including online journalism in the Arab World.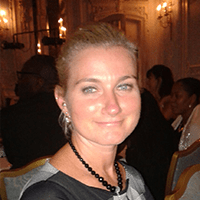 Flora Wilke
Consultant
Having specialised in PR for the past 12 years, Flora has a strong background in content writing as well as media relations. She built respected relationships with influential journalists across a wide variety of sectors, especially in corporate and financial services. Flora is a freelance consultant and associate director, public relations at Ernst & Young in London. which she joined in 2016.
Previously, she was head of PR at London-based mergermarket Group where she managed the reputation of its nine products that are used by investment banks, hedge funds, and corporates and well as private equity firms across Europe, Middle East and Africa (EMEA).
Flora holds an MA in Public Communications and Public Relations from the University of Westminster and a BA in Communications from Richmond, The American International University in London. She is originally from Germany.
Muhamed Riyaz
Consultant
Riyaz is an international, multiple award-winning global affairs journalist specialised in politics, economics and investigative journalism. He also handles other roles as a writer, human rights advocate, social activist and media and marketing expert who has gained experiences in many careers in India, Saudi Arabia and with the UAE since 2000.
With 20 years of experience working within the corporate and business world, he has been helping companies of all sizes respond to industry transitions so that they stay competitive. In 2018 he founded Cons & Mark, an international consulting and marketing firm based in India. The company promotes individuals, groups or any organisation with ethical values, by using effective public relations.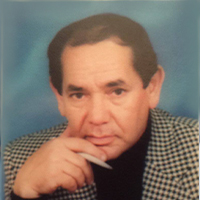 Ahmad Abdul-Rahman
Consultant
My experience is long and diversified. I have worked as a senior editor/ journalist, writer and translator of Arabic/English/French for more than 30 years in Egypt and in the Arab Gulf region (Saudi Arabia, Qatar, and more recently, Oman). Over the past 35 years, I have worked in leading press organisations, including large-circulating business dailies in the Middle East, global news agencies, and financial weekly magazines. I have had a long career editing and proofreading, translating English into Arabic and vice versa, and using my computer and internet skills.